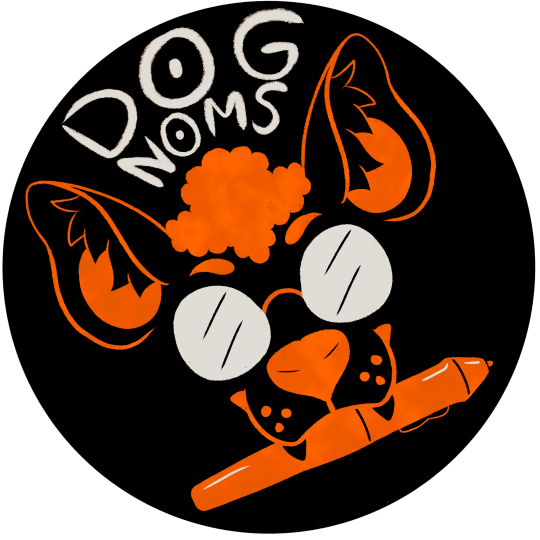 ---
---
Where to find me
---
Upcoming Events
About
---
She/They
Disabled Veteran - PoC
Digital Artist - Fursuit Maker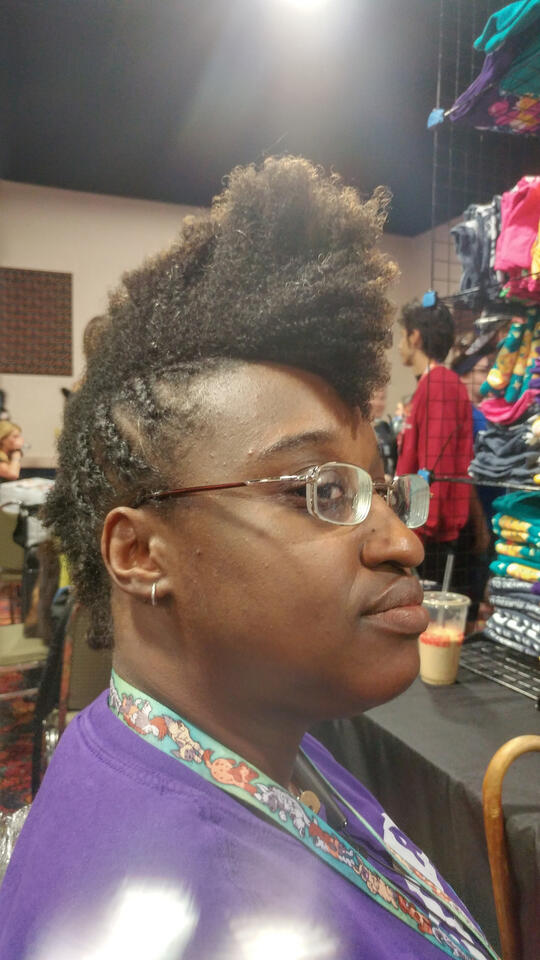 Hello!
Please call me KayDee(KD) or DogNoms(DN)!

I am a disabled Army veteran living in Phoenix, Arizona with my partner, 1 cat, and 2 ball pythons.

I am from Jamaica, have my Associates Degree in Information Technology as well as a degree in the Culinary Arts, Baking, & Restaurant Management.
Fursuits
---
Commissions are currently unavailable.
[General]
I reserve the right to reject a commission for any reason, and to not disclose why.

I also reserve the right to cancel a commission at any point, and to refund for the amount remaining that I did not complete.

These commissions are for personal use only
Commercial usage includes and is not limited to: Anything that goes into Twitch, YouTube, branding, merch, comics, promotional art, etc.
This MUST be disclosed to avoid potential legal action. Details will be discussed through email.
---
[Editing my Art]
You are not allowed to make any edits to my art without my permission; though I am generally okay with any you'd want to if you ask.

Edits I don't allow no matter what:
irl, or drawn, guns being edited into my art

hateful content (homophobia, etc.)
---
[Reposting my Art]
You are very welcome to repost my art to your accounts as long as you are the one who commissioned it/was gifted it specifically

Credit back to me MUST be included (Twitter, deviantART, Fur Affinity, Facebook, Instagram, etc. - anything that you know leads back to me.)
---
[WILL DO]
⁍ Fanart
⁍ Humans
⁍ Furries/Anthros
⁍ Original Characters
⁍ Fan Characters
⁍ Quads/Ferals/Animals/Ponies
⁍ Plushies
⁍ Pokemon/Digmon/Monster fusions
⁍ Taurs
⁍ SOME game characters (Case by case basis)
---
[WON'T DO]
⁌ Gore
⁌ Fusion stuff other than pokemon/digimon/monster fusions
⁌ Comics
⁌ NSFW
⁌ Diapers
⁌ Incest
⁌ Style mimics
⁌ Ageplay/Age regression
⁌ Hateful content (such as racism, homophobia, antisemitism, etc)
⁌ No food on people/goop/jello-y/squishy things pls
⁌ NO spiders. For other bugs, please ask first
[Payments, Fees, & Refunds]
Payment must be received in full before work will begin.
I accept PayPal ONLY.
All my prices are in USD.

I only offer refunds for work I have not yet completed if you cancel for any reason.
---
[Process & Turnaround Time]
○ Once you send in the form, please allow for up to four weeks (or, a full month) for me to contact you.
If I decide to work on your commission, I will email you to finalize all details before sending the invoice.

I will provide you a sketch that is very barebones (for me) and meant only to convey the pose and whatnot, to see if you like it. It is not meant to have details.

○ If you okay the sketch/pose, then I will move onto the lineart phase (which will have many things like clothing and details in it that the sketch didn't), and send you this after I've finished.
It is at this point that you can ask for changes, but remember that I have an edit policy as well.

○ After you approve the lineart, I will move onto the coloring phase.
When you get something with shading, I do NOT send the flats for review; I send you the full shaded version.
I accept small changes for colors at this stage, but not pose or line changes unless it's a small enough edit.

○ Once that's done, I will send it to you and if there are no more changes needed (Only minor changes accepted at this point), I will give you a Tresorit link with the full res picture as well as a web upload version & post it afterward (unless you have specifically asked me not to post it).

Turnaround time can be up to four weeks (or, a full month) from when the sketch is sent; it's also possible to be slower, and I will do my best to communicate and show wips.
---
[Changes]
I reserve the right to charge you for a complexity fee at any point as needed.
I reserve the right to charge you any additional edit fees at any point in the case of many changes or being unable to make up your mind.

If you notice after the commission is done a color change is needed; feel free to tell me.
It is your responsibility to tell me about changes before they are irreversible.

Asking me to change something excessively while you aren't sure what you want, then deciding you prefer the first version of what I had done will automatically incur a complexity/edit fee.

Please know what you want and make sure you look at my examples first so you know what you are getting.
[Regarding Reference Sheets]
○ The more details there are or the more complex it is, the more the price will go up from the base $120 USD.

○ I will write down all details you may need, such as symmetrical and whatnot. If there is anything in specific you would like noted, please put it in the box provided.

○ I don't require a ref necessarily, but I do need to know in detail what you would like, so giving me refs of a sort - such as animals, or certain markings and whatnot you'd like - will help.

○ I tend to write down the name of the character, what their species is, and what their pronouns are, so give me these if you'd like them to be included.

Additionally, there is no background, so if you selected a background but also asked for a ref sheet, the background will be voided.

Finally, I am unlikely to select more than one ref sheet per batch, if any at all, as they're a lot of work, so please be certain that's what you would like.
Questions?
---
[Illustration]
[150$USD+]